Talk to AI, a Prompt Engineering Webinar for ChatGPT.
Thursday, Jun 22, 2023, 3:00 PM EDT (noon PST.)
What is Prompt Engineering?
Prompt Engineering is the art of crafting and refining prompts to interact effectively with AI models like ChatGPT to get what you need.
Who is this for?
I talk to C-levels in the areas of marketing & sales, finance, and human resources and focus on decision-making, concept development, and more efficient communication. But the contents of this webinar are useful for anyone sitting in front of a screen.
We will learn how to interact with AI models like ChatGPT by crafting and fine-tuning prompts giving you insights and techniques on how to improve your communication, decision-making, and creativity skills:
𝗙𝗼𝗿 𝗦𝗮𝗹𝗲𝘀 𝗟𝗲𝗮𝗱𝗲𝗿𝘀:
Prompt engineering empowers sales leaders to create killer sales messages, optimize their sales pipeline, and develop engaging training materials that supercharge their teams for maximum success. And the ability to analyze sales data, spot bottlenecks, and supercharge their sales pipeline for better processes and higher conversion rates.
𝗙𝗼𝗿 𝗠𝗮𝗿𝗸𝗲𝘁𝗶𝗻𝗴 𝗟𝗲𝗮𝗱𝗲𝗿𝘀:
Marketing leaders can create badass marketing messages that totally resonate with specific audiences, driving up engagement and conversion rates, gain a competitive edge, and understanding the customer journey for improved engagement. Prompt engineering gives Marketing Leaders the power to discover kickass strategies that set their brands apart from the competition, giving them a real edge in the market.
𝗙𝗼𝗿 𝗗𝗶𝘃𝗲𝗿𝘀𝗶𝘁𝘆 𝗮𝗻𝗱 𝗛𝗥 𝗟𝗲𝗮𝗱𝗲𝗿𝘀:
Diversity and HR leaders can use prompt engineering to create inclusive messaging that resonates with diverse audiences, deepen cultural understanding for campaigns that celebrate diversity, and develop strategies to attract and retain diverse talent, fostering an inclusive work environment that reflects the diversity of their customer base and society.
𝗙𝗼𝗿 𝗙𝗶𝗻𝗮𝗻𝗰𝗲 𝗟𝗲𝗮𝗱𝗲𝗿𝘀:
Prompt engineering empowers finance leaders to make data-driven decisions, assess and mitigate financial risks, and impress investors with compelling financial narratives, ultimately driving financial performance and strengthening investor relations.
𝗙𝗼𝗿 𝗦𝘁𝗮𝗿𝘁𝘂𝗽 𝗟𝗲𝗮𝗱𝗲𝗿𝘀 𝗮𝗻𝗱 𝗖𝗘𝗢𝘀:
Prompt engineering empowers startup leaders and CEOs to create persuasive pitches, generate robust financial projections, and craft compelling communication materials that foster strong investor relationships.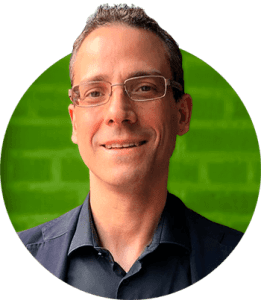 About the Speaker
Helping with presentation and graphic design since 2013.
Three-time winner of the Prezi Present Awards.
Only Diamond-certified expert on the East Coast.
Consult for about one-third of the US Fortune 500.
Marathoner, soccer player, mindfulness enthusiast, and tomato grower.